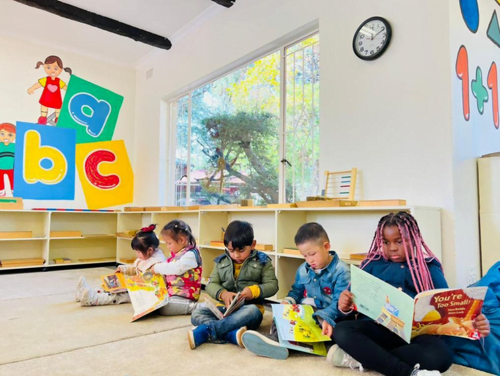 Vision: To be the school of choice for parents who consider holistic child development and learning a priority in preparing their whole child for life. Nobel Peace Prize-winning President Nelson Mandela said, "Education is the most powerful weapon you can use to change the world." Management Philosophy:
The leadership team believes in inclusive growth through nurturing young brains. The management team takes pride in providing best-class education delivered through a clean, safe and technologically advanced school setup. Being an authentic Montessori school, the school focuses on developing a stimulating and natural learning environment.
We aim to try and fulfil this together with our children. Experienced and nurturing teachers guide our children; your child will receive a hands-on, international standard of education with extra-murals from sport to dance, as the holistic development of your child is our priority.